Pickup for Rent
Pickup for Rent Dubai provides best, quick, fast and responsive services in the field of rental pickup. Starts from 1 ton to 3 ton in city of Dubai, United Arab Emirates. Pickup rental Dubai offers best and cheap price rates in city of Dubai, United Arab Emirates. Pickup for rent Dubai also offers discounts in case of more tons of goods.
We provide 24 hours pickup for rent services in Dubai
Pickup for Rent Care yours house furniture's, office furniture's, and other shifting items. Pickup for Rent Dubai also care neighbor and surrounding people at the time of pickup.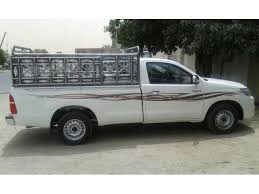 We recommended Pickup for Rent Dubai is the best rental pickup services in Dubai. Don't waste your time to think and Call Now without any hesitation.
1 to 3 Pickup for Rent Dubai services and solutions
1 to 3 Ton Pickup Rental services has worked in the UAE's of all cities. Dubai, Abu Dhabi, Ajman, Al Ain, Fujairah, Sharjah, Ras Al Khaimah RAK. We provide the best unique solutions to many services.
Pickup Rent Dubai is committed to the highest standards of safety and working condition standards. Our dedication to Safety and staff Training has been affiliated by the top safety company in Dubai.
We provide highly professional Pickup for Rent services throughout Dubai. We have built a name in the pickup for rental companies. we have highly trained team and qualified worker.
Pickup for Rent Services in Dubai
We provide best 1 ton pickup for rent Dubai quality services in Dubai. Quick, Fast, Reliable and surrounding protection. We provide 100% Clients satisfaction. Pickup for rent Dubai services in Dubai at your doorstep with quickly.